View the original post on the IUSSCAA message board here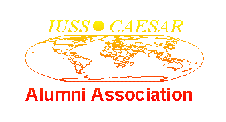 Has Russia Resurrected a Soviet-Era Super Weapon Delivery System Concept?
By Bruce Rule - Aug 16, 2014
ORIGINAL CONCEPT

When, in the early 1950s, the Soviet Union began to produce nuclear weapons, they had no effective delivery system against US targets. One concept, proposed by Andre Sakharov, was the development of an enormous torpedo with a 100 megaton warhead to be carried by a highly modified NOVEMER Class SSN then under construction.

As discussed and illustrated by the linked site, the torpedo - designated the T-15 - would have had a length of 77 feet (23.5m), a diameter of five feet (1550cm), a weight of 44 tons (40,000 kg), and a battery-powered speed of 29 knots for 30 mins.

The intent was to detonate the weapon near naval bases on the US coast to create an enormous tsunami that would destroy not only the base but also areas far inland. For various reasons discussed by the link, the concept was abandoned.

THE SAROV CLASS, A TEST PLATFORM FOR A MODERN VERSION OF THE T-15?

The site http://militaryrussia.ru/blog/topic-216.html discusses (click at the top of the first page for a machine translation to English) and provides images of the RUSSIAN Project 20120 submarine (SAROV Class/B-90). The single unit of this class was commissioned in Aug 2008. The SAROV Class appears to have a single, very large weapons loading hatch in the bow. This site shows remarkable images of the bow area.

Another site (http://rusnavy.com/nowadays/strength/submarines/b-90/) states the SAROV has "a large-size launcher in (the) bow." The unit, apparently a highly modified KILO, also has what are reported to be an external-to-the-hull ballasting system well forward port and starboard suggesting the need to compensate for excessive weight in the bow area.

Advances since the 1950s in nuclear weapons design would allow very high-yields to be packaged in significantly less space than the dimensions of the T-15 torpedo.

RUSSIAN SUBMARINE PROJECT 09851

The site http://militaryrussia.ru/blog/topic-812.html discusses (and shows an estimated line-drawing of) Russian submarine project 09581 including the possibility this nuclear submarine (quote) will be the first production of the new carrier of the weapons system which was worked out on submarines Project 20120, SAROV. (end quote) Initial operational capability for Project 09851 about 2018?