View the original post on the IUSSCAA message board here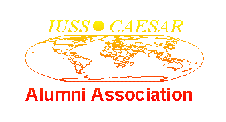 Resolving an Ancient Issue that Ed Smock, and a Few Others May Recall
By Bruce Rule - Nov 1, 2014
Before ONI - then STIC - with lots of help from Ernie Castillo - took over the evaluation function for the System in 1964, it was handled by the Data Processing Unit (DPU) at the Brooklyn Naval Shipyard. DPU had been established by Joe Kelly circe 1955.

The documents produced by DPU - which contained no System data - illustrated detections of sources known as D, Y, Z, etc, lines.

These designations were assigned by a DPU analyst who was trying to spell his last name which was DYZEROVITCH.

All those sources - with the exception of the D lines - were recognized as associated with a single system by Ben Wallis at STIC about 1966.

Apologies if I posted something similar now years ago.