View the original post on the IUSSCAA message board here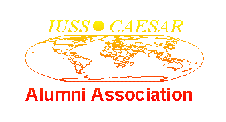 Talk About A Really "Blown-Out" Diesel Engine!
By Bruce Rule - Aug 11, 2016
As discussed in previous postings, the first six-cylinder, four stroke-cycle 30/38 diesel engine was produced by the Kolomna factory in 1935, 81 years ago. The bore was 300 mm (11.8 inches); the stroke was 380 mm (15.0 inches). That engine – designated the 38K6 - developed 400 hp at 600 rpm.

Thirty plus years later, the engine was installed on FOXTROT Class SS and the GOLF-III and designated the 2D42. It developed 1900 hp at 715 rpm to drive an associated propeller through a single-stage reduction gear with a ratio of 1.432:1 (37 teeth on the pinion; 53 teeth on the gear, as also previously discussed.)

As installed on the latest version (Project 636.3) of the KILO Class Russian SS, the 30/38 block, now designated 7-2D42 or DG30 or 6CHN30, employs two-stage turbocharging with two-stage charge air cooling to develop 2180 hp at 750 rpm (see link) – that compares with 1340 hp for the version of the engine installed on the first KILOs, Project 877. In all KILOs, the engine functions as a diesel-generator – two per hull.

So, we have an engine that originally developed 400 hp at 600 rpm "blown-out" to produce 2180 hp at 750 rpm.

Note: there is no open source information to support the official conjecture that any version of the 2D42 can be operated at speeds higher than 750 rpm.