View the original post on the IUSSCAA message board here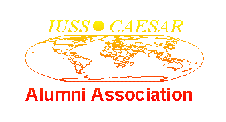 The Potential Value of Intellectual Curiosity
By Bruce Rule - Oct 31, 2015
BACKGROUND

WASHINGTON (AP) — A search team using sophisticated sonar has found the wreckage of a vessel believed to be the cargo ship El Faro, which went missing with 33 crewmembers Oct. 1 during Hurricane Joaquin, the U.S. National Transportation Safety Board said late Saturday.

The federal agency issued a statement that searchers aboard a U.S. Navy ship believed they located wreckage of the ship at 1:36 p.m. EDT Saturday at a depth of about 15,000 feet in waters in the vicinity of the ship's last known position.

The statement released by the NTSB's Peter Knudson added that the identity of the wreckage must still be confirmed using a deep ocean remotely operated vehicle, but gave no immediate details when that effort would begin. The 790-foot El Faro was reported missing east of the Bahamas, according to the Coast Guard.

COMMENTS

Many years ago, a ship sank near a bottom sensor. We at ONI asked if anything had been detected. The response was that nothing could be identified because of very high noise levels at the time of the event. We still asked for the data and guess what the high noise levels turned out to be?

There were more than 50 implosive events. I am sure the same thing occurred when the El Faro sank. Best to look at data from distant sensors where the signal to noise would not have been affected by high ambient noise levels from the hurricane.

To those who would question the value of such an analysis effort, one should never pass up the opportunity to collect data for a unique event because you never know when it might prove useful. Example: System detections of the Air Egypt water impact exactly 16 years ago today (Halloween 1999) was useful in estimating the ranges at which MH370 water impact in the Indian Ocean could have been detected.

Analysis of System data could provide information useful to the NTSB when they attempt to reconstruct a timeline for the disaster. Further, it might be possible to derive the sink-rate, the depths and energy yields of implosive events and reconstruct the trajectory of the hulk as it sank through 15,000 feet of water. George Miller did that once. The data was was made known to the Navy in connection with a legal case. Unlike fragmented submarine pressure-hulls, largely intact surface ships do NOT sink vertically. In the case of the above mentioned event, the stern struck the bottom first followed by the bow. The 2-3 second difference between those acoustically-detected impact events indicated the ship was down by the stern by about 15 degrees when it hit the bottom.