View the original post on the IUSSCAA message board here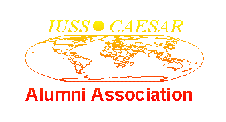 What to Expect: A Prediction
By Bruce Rule - Aug 18, 2014
Nearly 50 years ago, an ECHO II Class Soviet SSGN penetrated the western Atlantic at very low speeds. It was reported by the System but was not properly evaluated.

When the unit reached a position about 200 miles east of Norfolk, it accelerated to 20 knots as if to say: "Here I am within missile range of Norfolk."

When the Russian project 09851 submarine discussed in the writer's posting of 16 Aug becomes operational (2018?) with what may be a Doomsday weapons system, it could make a similar "for effect" stage appearance near the US East Coast.

The purpose of this posting is to alert active-duty System personnel that such a "political-impact" event did occur albeit before almost all of them were born.

Those who do not learn from History are condemned to repeat it - or words close to that.