View the original post on the IUSSCAA message board here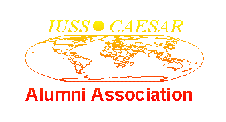 Who the SCORPION Court of Inquiry Ignored: CAPT Harry Jackson, USN
By Bruce Rule - Nov 19, 2013
Discussed below are the bona fides of CAPT Harry Jackson (1916-2005) whose assessment that SCORPION was lost because of a battery explosion was essentially ignored by the SCORPION Court of Inquiry.


Award: Harold E. Saunders Award, 1979

Recipient:
CAPT Harry A. Jackson, USN (Ret.)

Reason:
For his significant contribution to naval engineering as set forth in the following:

Combining his experience in the nuclear power program with the success of the single-screw Attack Submarine, Captain Jackson led the design and development of the deep diving, SSN 594 Class Submarines. This stands as the greatest advancement in performance and capability yet achieved in a single new class design. His design and engineering expertise were crucial factors in the successful development of the Fleet Ballistic Missile Submarine that currently is one of the Nation's primary strategic defense systems.

In his post-active duty career, Captain Jackson continues to direct his talents and expertise toward improving submarine design and engineering: as an advisor and counselor to Navy management; as an engineering consultant; and most importantly, as a teacher, passing on his expertise and experience to future Engineering Duty Officers and civilian engineers. The soundness of his personal contributions have stood well the test or time. and his continuing service and teaching of those who will follow him augur well for the future. The Society therefore considers him most worthy of being recognized and is honored to present him with its Harold E. Saunders Award for 1979.